International Golf Travel Market will celebrate a decade of success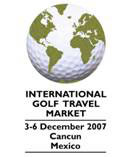 International Golf Travel Market ('IGTM'), the world's premier event focused on the golf travel market, will be celebrating its 10th anniversary in Cancun, Mexico from 3rd to 6th December 2007.
With IGTM marking its first decade, Mexico is sure to provide the perfect host destination. Having grown steadily over the past few years, IGTM has become the first and only trade exhibition exclusively dedicated to the rapidly growing and increasingly profitable golf travel market.
Testament to the host destination was its receipt of the International Association of Golf Tour Operators' ('IAGTO') award, 'Latin America & Caribbean Golf Destination of the Year', in November 2006.
In 2005 Mexico's golf travel sector generated an estimated US $400 million and attracted 600,000 visitors. With over 155 first-class golf courses, including Nicklaus and Weiskopf designed courses, Mexico's commitment to developing and expanding the golf market has been recognised by ABTA Golf Magazine, which described the destination as 'number 1 with discerning resort golfers, with Los Cabos the prime hotspot'. Further proof of Mexico's strong presence in the market is the US PGA Tour Mayakoba Classic, which was staged in the country in February 2007.
"We are very excited to mark the 10th anniversary of IGTM in Mexico. The country has one of the highest concentrations of world-class golf courses including Cabo del Sol, which is listed as one of Travel & Leisure Golf's top 100 golf courses in the world. With its fine hotels, excellent climate and fascinating Aztec history, Cancun will provide all the facilities needed to support an event of the magnitude of IGTM. We anticipate an exciting and productive show," said Mark Walsh, Group Exhibition Director.
Breaking away from the normal trade exhibition format, IGTM will feature pre-scheduled appointments with buyers selecting appointments with their chosen exhibitors amounting to over eight hours of pre-scheduled one-to-one meetings. In addition there will also be over three hours of dedicated free networking opportunities on the show floor each day
Manuel Diaz Cebrian, Director of the Mexican Tourism Board in the UK, Ireland and Scandinavia, said: "We are delighted to host the 10th edition of IGTM. We look forward to the show and to the opportunity to promote the true potential of Mexico as a top class golf destination to the international golf travel industry's leading representatives. The show will also enable other Mexican cities and clubs to show their attractions."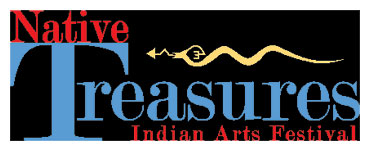 Highlights of a decade
§ IGTM 1998. 4th- 6th Dec. Fort Lauderdale, Florida. 131 exhibitors from 16 countries.
§ IGTM 1999. 1st&endash; 4th Dec. Vilamora, Portugal.
§ IGTM 2000. 10th-13th Dec. Jacksonville, Florida.
§ IGTM 2001. 5th- 8th Dec. Sun City, South Africa. 104 senior golf travel buyers. Exhibitors representing 31 countries. Buyers represented 23 countries. A total of 193 Exhibiting companies attended the event. 316 exhibiting personnel. Overall attendance of 460 delegates.
§ IGTM 2002. 8-11th Dec. Biarritz, France. 35 countries, 263 exhibitors, 178 buyers.
§ IGTM 2003. 8-11th Dec. Punta Cana, Dominican Republic. 38 countries, Barcelo Convention Centre. First-timers Hungary, Brazil, Argentina, Costa Rica, Jamaica and Mauritius.
§ IGTM 2004. 6th-9th Dec. Estoril & Sintra Golf Coast, Portugal. 910 delegates.
§ IGTM 2005. 5th-8th Dec. Maspalomas Gran Canaria. Islas Canarias. Spain. Over 950 delegates from 47 countries. Exhibitors 377
§ IGTM 2006. 20th-23rd Nov. Andalucía, Spain. 36% increase in new buyers to 333. 392 exhibitors from 47 countries. First-timers Hong Kong and Colombia. New destinations: Cuba, St Vincent & The Granadines.
§ IGTM 2007. Cancun Mexico
For further information please contact Paola Cubillos +44 (0) 207 403 8894 or e-mail paola@triggerfish.co.uk or visit http://www.igtm.co.uk
Notes to editors:
Buyers and media can register online at: www.igtm.co.uk
Reed Exhibitions is the world's leading events organiser. In 2006 Reed brought together over six million industry professions from around the world generating billions of dollars in business. Today Reed events are held in 34 countries throughout the Americas, Europe, the Middle East and Asia Pacific, and organised by 37 fully staffed offices.
Reed organises a wide range of events, including exhibitions, conferences, congresses and meetings. It's portfolio of over 460 events serves 52 industry sectors, including: Aerospace and defence, building and construction, design, electronics, energy, oil and gas, entertainment, food and hospitality, gifts, healthcare, IT/telecoms, jewellery, manufacturing, marketing and business services, pharmaceuticals, property, publishing, security, sport and recreation, transport and logistics, travel.
Working closely with professional bodies, trade associations and government departments Reed ensures that each and every event is targeted and relevant to industry needs. As a result, many Reed events are market leaders in their field.
Reed Exhibitions is part of Reed Elsevier Group plc, a FTSE-100 company and world-leading publisher and information provider. In 2005, Reed Elsevier made adjusted profit before taxation of £1,002 million on turnover of £5,166 million.
Reed Travel Exhibitions organise 15 events worldwide: World Travel Market, Arabian Travel Market, C.I.S. Travel Market, EIBTM, British Travel Trade Fair, Asia Pacific Incentives & Meetings Expo (AIME), International Golf Travel Market, Top Resa, ICCA Exhibition, in association with the ICCA Congress, International Luxury Travel Market (ILTM), La Cumbre, City Break, China Incentive, Business Travel & Meetings Exhibition (CIBTM), Gulf Incentive Business Travel & Meetings (GIBTM) and Asia Luxury Travel Market (ALTM).
For further press information, please visit the Reed Travel Exhibitions' website at www.reedtravelexhibitions.com