Santa Fe Ranked Fourth Most Popular Travel City in the U.S. in Travel + Leisure Magazine's "World's Best Awards 2007" Readers Poll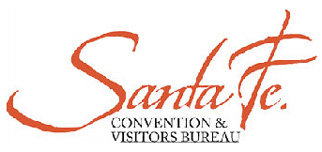 Santa Fe, NM : For the sixth year in a row, Santa Fe has made Travel + Leisure (T+L) magazine's "World's Best Awards" list of favorite Continental United States and Canadian travel destinations. For 2007 Santa Fe is ranked as the fourth most popular travel city in North America by the magazine's readers. In 2006 Santa Fe was ranked in the fifth spot. Clearly, Santa Fe remains an enduring favorite with the magazine's large group of sophisticated and passionate travelers.
"Travel remains one of life's greatest pleasures," said Keith Toler, Executive Director of the Santa Fe Convention & Visitors Bureau. "For Santa Fe to be continually rated by experienced travelers as one of the best destinations in the U.S. and Canada is a tribute to the city's lasting appeal and quality of services."
Santa Fe Mayor, David Coss, agrees. "The culture, history, food, arts, and people of Santa Fe remain strong attractions to visitors seeking something genuine and original in their travels," he said.
Of Santa Fe, T+L said, "Ages old and New Age, rich in art and artsy in attitude, deeply charming and more than a little eccentric, New Mexico's magnetic colonial city draws all kind of pilgrims."
Evaluations from T+L subscribers were solicited by the magazine both on the publication's web site, in the February and March, 2007 issues, and by email. The results were tabulated to reach the final results in this, the magazine's twelfth annual poll. Cities were rated on 6 criteria: sights, culture/arts, restaurants/food, people, shopping, and value. Scores were compiled using a 1 to 5 rating of each category. A minimum number of responses was required for a candidate to be eligible for inclusion in the awards listings. Results were announced online and appear in the magazine's August issue. For 2007 the top 10 U.S. and Canadian cities, with their previous year's rankings, are:
1. New York(1)
2. San Francisco(2)
3. Chicago(3)
4. Santa Fe(5)
5. Quebec City(7)
6. Charleston, SC(4)
7. Vancouver(6)
8. Montreal(9)
9. Victoria, British Columbia(8)
10. Seattle(10) - (last years's ranking)
Travel + Leisure Editor-in-Chief, Nancy Novogrod, confirms that travelers are seeking ever more distinctive destinations. "This year's results underline ,T+L readers' ever-increasing embrace of global travel in their search for distinctive and authentic experiences...". World's Best categories include cities in various locations, hotels in various classifications, islands, cruise lines, airlines, rental car agencies, and outfitters.
Complete results can be found online at,http://www.travelandleisure.com/worldsbest/2007/index.cfm .
For further information contact Keith Toler, 505-955-6209 or Steve Lewis, 505-473-9002.
Travel + Leisure magazine editors are available for interviews&emdash;please contact Liz Marsh at 212-382-5684.
For complete methodology - http://www.travelandleisure.com/worldsbest/2007/info.cfm
LOCAS Communications
Steve Lewis
1916 Camino Lumbre
Santa Fe, NM 87505
505.473.9002 / fax 505.473.3899
Jennifer Hoffman
Tel: 505 216 0889
Cell: 505 603 8643
http://www.ballantinespr.com
If you would rather not receive future email messages from Ballantines PR, let us know by clicking here.
Ballantines PR, 60 East San Francisco Street, Sante Fe, NM 87504 United States