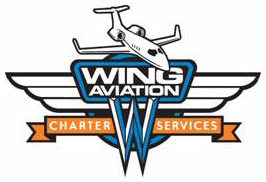 Wing Aviation Expands Charter Fleet
Aviation Company Adds New Mid-Sized Aircraft
Houston, Texas: Wing Aviation Charter Services, a leader in aircraft charter and management services, announced an increase in its charter fleet with the recent addition of a Hawker 700. Typically known in the industry as chartering large-cabin aircraft, the newest addition diversifies the fleet with a mid-sized cabin, which seats eight people. It will be available for charter services later this fall.
"We are thrilled to add this aircraft to our existing fleet," said John Olson, vice president of business development for Wing Charter. "This addition, which pushes our fleet to 14 aircraft, demonstrates Wing's commitment to fully serve our customers with a variety of aircraft to choose from."
Wing Aviation is a full-service aviation company specializing in high-quality aircraft charter and management, sales, airframe maintenance, avionics installations, detailing and aircraft painting. As aircraft owners, Wing Aviation understands the need for high-quality services covering every facet of the aviation business. Wing Aviation has offices at both Hobby Airport (HOU) and Lone Star Executive Airport (CXO). For more information, please visit www.wingaviation.com or contact us at (936) 441-9555; toll free at (866) 449-9555.