The Music Man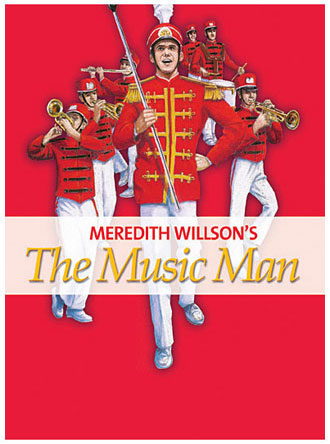 Now playing at Massey Theatre in New Westminster
735 8th Avenue, New Westminster, BC, Canada
We thoroughly enjoyed opening night at this exciting production in New Westminster -- and just to prove how much of an attraction the Music Man still has, there were four or five large charter buses departing for Seattle following the event. We highly recommend you attend this popular production, whether you are from near or far.
About Massey Theatre
Massey Theatre opened in 1949 as British Columbia's largest theatre. Since then its lights have shone on Broadway touring companies and international stars of dance and music. Today, Massey Theatre proudly hosts professional orchestras like the Vancouver Symphony, stars like singing sensation Jewel, and stunning productions like Hello Dolly! by the Renowned Royal City Musical Theatre.
The Massey Theatre boasts production workshops, a full-size stage, an audience chamber of 1260 seats and a visual arts gallery. It is located in the geographic centre of the Greater Vancouver area and adjacent to BC's largest high school, the 2000 student campus of New Westminster Secondary School.
Community groups, Competitions, Festivals, student performances and performers of culturally diverse communities are among the over 200 events presented at Massey each season.
Governed as a registered nonprofit Society by an independent board of directors, Massey Theatre is neither a civic nor a school facility but a freestanding organization which works to support the performing arts throughout the Greater Vancouver Region.
For more information on the musical "The Music Man" please contact Ticketmaster at 604-280-4444 or check out Royal City Musical's website www.royalcitymusicaltheatre.com