A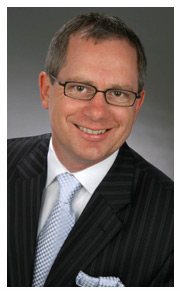 ROYAL JORDANIAN AIRLINES JOINS TIACA
Royal Jordanian Airlines has joined The International Air Cargo Association (TIACA) and vowed to support the Association in its ongoing campaign to tackle major issues restricting the development of the air cargo industry.
Ingo Roessler, Vice President &endash; Cargo for the airline, stated: "Royal Jordanian has made great advances during the last three years, achieving continuous profit and joining one of the leading alliances for passenger services: oneworld. Our cargo business is striving to make similar progress and joining TIACA, the world's leading cargo association, supports this objective.
"We seek to strengthen the Association as a corporate member and look forward to strongly supporting TIACA as it works to tackle major issues of development where the airline industry has not enough voice."
TIACA is actively involved with the International Civil Aviation Organization (ICAO), the European Civil Aviation Council, the World Customs Organization, World Bank and United Nations Conference on Trade & Development (UNCTAD). More
AIR FRANCE CARGO-KLM CARGO DEEPENS PARTNERSHIP WITH ENVIROTAINER TO SERVE THE PHARMACEUTICAL MARKET Details

Thanks! Just to prove we never forget exemplary service when we received it, hats off to Greg Hudson at World Air Cargo on Miller Road at YVR Vancouver International Airport. Greg went out of his way to make sure our shipment of magazines destined for the Southern Africa Development Council Heads of State Summit were in Dar es Salaam, Tanzania in advance of the historic annual event. We also thank the air carrier KLM Royal Dutch Airlines, which services Tanzania among other great destinations around the world. Jerry W. Bird, Editor
INTERNATIONAL AIR CARGO DIRECTORY
Leonard's Guide is North America's #1 publisher of transportation information. Our print and online directories are purchased and used by thousands of shippers and industry professionals across North America and around the world looking for air cargo, 3PL, trucking, warehousing and related industry services.
LEONARD'S GUIDE INTERNATIONAL AIR CARGO DIRECTORY provides a single comprehensive source for information on air freight service originating from North America to destinations worldwide. Sections Include: Air Freight Lines, Air Freight Forwarders, Agents & Customs Brokers, International & Domestic Destination Index, International Postal Service Section and more.
LEONARD'S GUIDE ONLINE averages 1 million hits per month from shippers and other industry professionals looking for the services of companies like yours, and your presence can help to put you one click away when companies search the Internet for the types of products and services you provide. Top internet search engines such as Google (http://www.google.com), Yahoo (http://www.yahoo.com), MSN Search (http://www.msn.com), AOL Search (http://www.aolsearch.com) and others consistently return Leonard's Guide pages at the top of the results for searches such as: air cargo directory, air freight directory, air cargo companies and many more relevant terms for all freight related industries (trucking, warehousing, 3pl, etc
Check us out at http://www.leonardsguide.com and contact us today to find out how you can receive a full year of FREE Internet advertising on
Leonard's Guide Online! This is a $400.00 online listing and it is free for
one year with your inclusion in the upcoming directory.
FLASHBACK. Another Successful Event
Canada Hosts Air Cargo Forum and Exposition: The International Air Cargo Association's vision of creating a neutral forum for stimulating discussions and solutions among all segments of the air cargo industry has created a biennial event recognized internationally as the world's premier air cargo event. The 2006 edition will be held in Calgary, Canada, September 12-14. Attendees at ACF events in Bilbao, Hong Kong, Paris, Washington and other crossroads of international commerce since 1962 have not come "simply to do business." They gather biennially to analyze the state of the industry; discuss its problems challenges; and network together to solve problems and maximize opportunities. Discussions and decisions made at biennial Air Cargo Forums are far reaching only into the commercial world but into governmental policy making as well as academia. Web site:http://www.tiaca.org/content/acf2006/history.asp
Boeing Forecast Sees Air Cargo Strength Continuing
- Industry Will Rely Increasingly on Large Freighters
SEATTLE: The global air cargo market, currently showing significant strength through a flurry of new freighter orders, is poised for strong 20-year growth, during which The Boeing Company forecasts that the world freighter airplane fleet will double from 1,760 to 3,530 airplanes. More details
In West Coast Air Cargo,YVR Vancouver Ranks Number Two
by Dave Frank



The final numbers are not in yet, but it is sure looking like a dramatic milestone will soon be cracked by YVR - we're about to be "Number Two." There are six key international gateway airport on the West Coast of North America: Portland, Anchorage, Seattle, Vancouver, San Francisco and Los Angeles. The significant changes one sees in the terminal and cargo areas of YVR reflect Vancouver's goal of being the best gateway airport in that list. That gateway airport strategy has been paying off and in a couple months every one's going to notice. YVR will move into second place in international passenger movements.
Let me put that another way; LAX and YVR will be the two leading passenger gateways on the West Coast of North America. From a personal perspective, I find this very exciting. Remember when the Airport Authority took over stewardship of YVR, people talked about our city's position versus Seattle? At that time, if one even hinted that maybe before 2000 YVR would be passing a powerhouse airport like San Francisco in terms of international passenger traffic, the response would have been "are you feeling okay? (continued)
Group of Seven Artwork China
PBB Facilitates Shipment of 1st Ever Exhibition
Ottawa, Ontario: PBB Global Logistics is being entrusted to facilitate the shipment of some of Canada's most valuable works of art, as the National Gallery of Canada exhibits paintings on a four-month tour of museums in China. The touring exhibition, which will travel to four Chinese venues from April 19 to September 23, 2001, is a first for the Gallery and Canada.
To be given responsibility for the careful shipment from Canada to Beijing of these important works is a credit to PBB's expertise and reputation as a Canadian-based logistics provider capable of managing challenging and unique shipments, says Mike Scott, President & CEO, PBB Global Logistics. PBB is involved in other ways as well. The company is a sponsoring patron of the exhibit, and PBB Travel is responsible for planning. continued
Some of the shippers that purchase and use our services include: AT & T
Wireless, Avon Products, Bristol-Meyers Squibb, Campbell's Soup Company,
Coors Brewing Co., Canon U.S.A., Inc., Corning, H.J. Heinz, Home Depot,
Kraft Foods, Lipton, Lucent Technologies, Mattel, Mercedes Benz, Monsanto,
Motorola, Naval Air Weapons Station, Payless Shoe Sources, Pepperidge
Farms, Pepsi, Pfizer, Phillip Morris, Proctor & Gamble, Sherwin-Williams,
Spalding Sports Worldwide, Stanley Tools, Starbucks Coffee, Target
Corporation, Toastmaster, Inc., Weyerhaeuser Company, and many more!
Deadline for this 2004/2005 edition is HERE!
Contact us today to advertise your company in print and online with
Leonard's Guide.
Leonard's Guide - Since 1912
49 E. Huntington Drive - Arcadia, California 91006
Toll Free (800) 574-5250 / Phone (626) 574-1800 / Fax (626) 574-1900
info@leonardsguide.com - http://www.leonardsguide.com
PME/IACD-DL1/020204