Edmonton: Gateway to Jasper National Park, the Oilfields and Northern Adventures
by Jerry W. Bird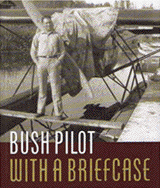 Grant MacConachie
the Edmonton aviator who founded Canadian Pacific Airlines and established an Air Highway to the Orient is one of my heroes and has been for years, long before I read the book about him. We were good friends with his PR man, Leo McKinnon, who told us many stories about this famous aviator that didn't get into print. For the complete story of his remarkable achievements read "Bush pilot with a briefcase."
As a rookie with The Edmonton Journal, my ear was glued to the radio for what many feel was the greatest football game of the century. With seconds to go, James Dickerson (Jackie) Parker scooped up a Montreal fumble and ran the entire field for a touchdown. Those few seconds kicked off Edmonton's amazing string of Grey cup victories. Never have I seen such a spontaneous eruption of civic pride as during my seven years in Alberta's capital. The cool, crisp air is a healthy tonic for body, mind and spirit -- and the work ethic was second to none. Most Edmontonians I knew were optimists - and I got to know some great ones, from hockey coaches like Bud Poile, to Mayor Bill Hawreluk, media moguls and captains of industry. In the years since, little has changed - Edmonton continues to amaze and to capture its share of victories in the arenas of sports and business. With the North Saskatchewan River flowing by, the Yellowhead Highways at its doorstep, a glorious Indian Summer that stretches the outdoor season, lakes galore and savory Ukrainian food, few places can match it as a healthy vacation spot and gateway to adventure." Read more about Edmonton when you finish this first page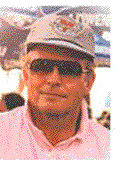 "City of Champions" .. a feeling that's contagious
At the Edmonton Journal Daily Newspaper, my old stomping grounds on the Banks of the North Saskatchewan River, we rubbed shoulders with many unique characters that made up the fabric of the city. It will also be my pleasure to tell you about some of Edmonton's superstars, from aviation icons Grant McConachie, Wop May and Max Ward to football and hockey legends by the score in coming editions of Air Highways Magazine. How can one help but love the city that jump-started his career, was home for seven years and a second home for much longer. No place I know has such energy, or capacity to seize the moment.
NAFTA's Northern Gateway is a magnet for tourism
Edmonton's aviators and bush pilots were famous for opening up Canada's north, and the city played a prominent role during World War II. With high frequency year-round service by both major Canadian Airlines to London-Heathrow, the world's most international airport, Edmonton is very well-positioned. It has the best all weather airport in Canada, being closed four hours total in the past ten years. At the crossroads of Canada's Yellowhead Highway, and the main route to Alaska, Circle Tour development is flourishing to Jasper National Park returning via the Columbia Ice-fields Parkway and Banff-Lake Louise.
Edmontonians have always been a cocky lot, from their sports dynasties and oil czars, to politics. Even the location is cocky ... perched regally on the North Saskatchewan cliffs; its Upper Level bridge reaching from Alberta's Legislature to the University area. And who else has the audacity to build a shopping Mecca that rates seven mentions in the Guinness Book of World Records?
Speaking of highs and lows, Edmonton's river valley, from Old Fort Edmonton to the Conservatory and beyond, is a tourist destination all by itself; golf courses and picnic spots. Get out and stretch your legs; this is the largest greenbelt of any major Canadian city.
Edmonton as a boomtown? - its archives tell of fur traders, riverboats, a Klondike boom, a railway boom, a land rush, and black gold that blew things sky high in '47.
Legendary bush pilots, who opened up the North live again at Canada's Aviation Hall of Fame. By the way, if you love to shop, or hanker for genuine Alberta Prime Rib; there's no provincial tax. And if I recall the jingle, "Your credit is fine with Irving Kline." Beyond the outskirts is Lake Wabamun (try saying that with your mouth full), a popular camping spot. Edson and Hinton are major stops en route to Jasper National Park. East of Edmonton are some great places to visit.
Nonstop scheduled services:
Overseas- London. Seasonal- Amsterdam, Frankfurt, Warsaw, Mazatlan, Puerta Vallarta, Los Cabos, Manzanillo, Varadero, Cuba, Acapulco and Ixtapa. USA: Chicago, Denver, Seattle, Salt Lake City, St. Paul, Portland, Oregon, Las Vegas, Laughlin, Nevada, Los Angeles, Honolulu. Maui and Phoenix.
As the gateway to Canada's high growth northern territories products, eco tourism and fly-in fishing, the future has arrived. The city's impressive location on the high banks of the North Saskatchewan gives visitors to its Conference Centre Complex a spectacular view of the river valley. Likewise, vacationers enjoy the largest parkland area in all of Canada, and a retail center that not only leads the nation, but still boasts no provincial sales tax. West Edmonton Mall ranks in the Guinness Book of World Records as a key attraction.
"Open Skies means that Edmonton's position as NAFTA's Northern Gateway is bound to strengthen over the years." That is how Dave Frank of International Commercial Centres reads the situation. Dave expects new nonstop flights from Edmonton to Seattle, San Francisco, Las Vegas, Denver and Chicago developing over time, as well as a continued strengthening of Delta Airlines service to their Salt Lake City hub, Northwest Airlines to their Minneapolis- St. Paul hub, and American Airlines to Dallas- Forth Worth. Strong, growing charter services will originate in Edmonton to European centres like Amsterdam and Warsaw, with domestic charters to Palm Springs, Phoenix, Las Vegas and Reno.
Air Canada: 1-800-222-6596
Local Res: (780) 423-1222
Info.: (780) 423-1101
Web Site: www.aircanada.ca
(includes partners AirBC, NWT Air
and Central Mountain Air)

Alberta Citylink: 1-800-222-6596
Local Res: (780) 423-1222

Air Transat: (780) 890-7099
Contact a travel agent for reservations.

Athabaska Airways: 1-800-667-9356
Contact a travel agent for reservations.

Canada 3000: (780) 890-4590
Web Site: www.canada3000.com

Canadian Airlines: 1-800-665-1177
Info.: (780) 890-4290
Web Site: www.CdnAir.CA
(includes partners Canadian Regional and Canadian North)

Horizon Air: 1-800-547-9308
Web Site: www.horizonair.com
(includes partner Alaska Airlines)

Lot Polish Airlines: 1-800-668-5928
Web Site: www.lot.com
contact a travel agent for reservations.

Martinair
Web Site: www.martinairusa.com

Northwest Airlines: 1-800-225-2525
Web Site: www.nwa.com

Royal Airlines: 1-800-361-6674
Contact a travel agent for more information.

Sky Service
Contact a travel agent for more information.

SunWest International
Contact a travel agent for more information.

WestJet Airlines: 1-800-538-5696
Info: (780) 890-8040
Web Site: www.westjet.com
---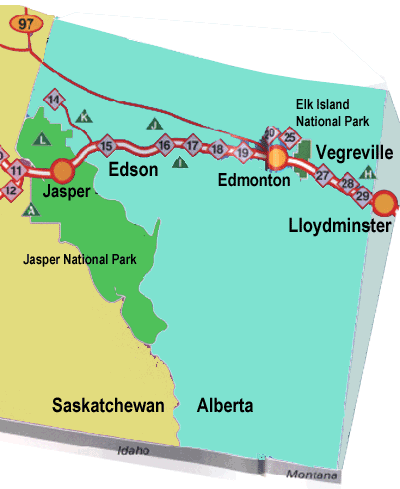 West Edmonton Mall http://www.westedmall.com/
A wonderfull Hotel only 11 blocks from the West Ed. Mall . Details at www.westharvest.com. Contact: Deborah Donick, Director of Sales & Catering. WEST HARVEST INN. PH 780-484-8000, Fax# 780-486-6060
For details contact: Edmonton Regional Airport Authority
(403) 944-6830 Fax (403) 425-0575. http://www.edmontonairports.com/