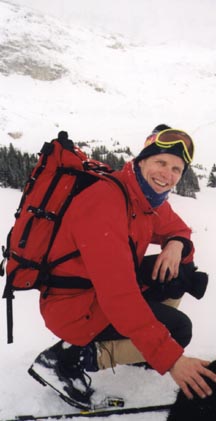 Photo below: Bowron River, Prince George area, 1999.
Old Town Whitewater Canoe, with ballast made of tough, aircraft type plastic.
Advance to page 2 for more views.
Ken Bird's
Wilderness Adventures


Photo left: Ken Bird Telemark skiing in Dolomite Mountains, Lake Louise, Alberta. Equipmment includes avalanche transceiver, shovel and backpack. Below: Hiking Cascade Mountain, overlooking the town of Banff, Alberta. Ken Bird and Dr. Owen Schwartz of Calgary.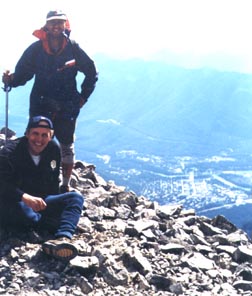 Photo below: Ken Bird at the Big Gang Ranch. Williams Lake, BC following his canoe trip on the Chilcotin River.