ALOHA AIRLINES SIGNS 5-YEAR PACT FOR CARGO DATA MANAGEMENT'S WEB-BASED CARGO SYSTEM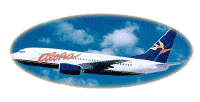 Aloha Airlines, Inc., will install and implement Cargo Data Management's browser-based booking, tracking, and revenue accounting system to manage its air cargo operations. The two companies announced today that they have signed a five-year contract for the hosted cargo system.
Aloha Airlines is the leading inter-island cargo carrier in Hawaii, operating out of Honolulu International Airport and serving the Hawaiian Islands as well as several locations on the U.S. mainland. Dallas-based Cargo Data Management is an industry leader in developing integrated cargo systems.
Aloha Airlines will use Cargo Data Management's browser-based cargo reservation and tracking system and its cargo revenue accounting system. As part of the hosted service, Cargo Data Management is managing all of Aloha Airlines' data on an Oracle 10G database, running on a Linux operating system, at Cargo Data Management's hosting facility in Dallas.
"The browser-based booking and tracking system is available to all of Aloha's employees and general sales agents who book and track freight on the Aloha system," explained Garner McNett, president of Cargo Data Management. "Anywhere there is an Internet connection, an Aloha employee or agent can use this system."
With the system, Aloha and its cargo shipping customers can track their freight through a secure website, following each stage of its movement until it is delivered to the consignee. Aloha's employees at any of the carrier's sales offices and general sales agent sites can access complete account information and marketing reports via the website.
Secure billing information is available to each Aloha customer on the website, along with their final invoice, which they can download and print if they choose. This data is available at the moment the invoice is prepared and allows Aloha's forwarder clients to accelerate their own billings to their customers.
A special feature of the Cargo Data Management system enables Aloha's management to track cargo bookings and revenue throughout the system on a real-time basis.
About Cargo Data Management
Cargo Data Management Corp. was formed in 1990 to develop and market integrated air cargo systems for the airline industry. Their new Internet browser-based booking and tracking system allows worldwide access to the system for all CDM clients from their Dallas Hosting Facility. CDM's new Web-based product gives secure Internet access to their customer's clients for real-time operating and billing information. Cargo Data Management is headquartered in Dallas and numbers among its clients several of the largest air cargo carriers in the world. To learn more about Cargo Data Management, visit www. cargodata.com.
Aloha Airlines
Aloha, e komo mai (Welcome!)
Aloha Airlines provides frequent convenient, all-jet service connecting the five major airports in the state of Hawaii. Aloha also provides the fastest, most efficient way to move air cargo between any of the islands. Aloha's unique transpacific service brings the Spirit of Aloha to Oakland in the San Francisco Bay area, Orange County's John Wayne Airport and Burbank Airport in the heart of Southern California, Las Vegas, Phoenix, and Vancouver, B.C. Aloha's Central Pacific routes connect Hawaii to Johnston Atolls and Kwajalein and Majuro in the Marshall Islands. A weekly charter serves Christmas Island in the Republic of Kiribati.
Aloha also has earned a reputation as the innovator in interisland travel: the carrier was first in Hawaii to offer first class seating, Drive-Thru Check-In, Curbside Check-in, Express Kiosk Check-in and Electronic Ticketing.
Founded in 1946, Honolulu-based Aloha Airlines is Hawaii's favorite airline. Aloha operates Boeing 737 aircraft on approximately 700 inter-island flights a week and 140 transpacific flights a week between Hawaii and convenient airports in Oakland, Sacramento, Orange County and San Diego, California, and Las Vegas and Reno, Nevada. Aloha is also the leading provider of air cargo and aviation services in the State of Hawaii.