IATA NEWS RELEASE
2004 Safest Year Ever for Air Transport

"2004 was the safest year ever for air transport," said Giovanni Bisignani, Director General and CEO of the International Air Transport Association (IATA). "Despite the US$35 billion in accumulated losses since 2001, the industry continues to invest in our number one priority with fantastic results." In 2004, the industry-wide hull loss rate declined by 10% to 0.78 hull losses per million sectors flown. In real terms the number of accidents increased from 99 in 2003 to 103 in 2004 while global traffic increased in the order of 15%. IATA members significantly outperformed the industry on safety. IATA member airlines account for 94% of scheduled international traffic but were only involved in 39% of hull losses. The hull loss rate for IATA members stood at 0.57 per million sectors.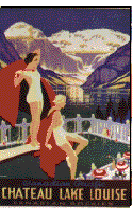 "Over 1.8 billion people traveled safely in 2004. Tragically, however, 428 people lost their lives in commercial aircraft accidents. To put that into perspective, that is a similar number to 1945 when the industry carried only 9 million passengers. Air transport is the safest form of transport but every accident is one too many. We are fully committed to further improvements," said Bisignani.
"While we have made tremendous progress in safety, IATA has an aggressive program to lead the industry to even safer levels. This includes a commitment to reduce the accident rate by a further 25% by 2006," said Bisignani.
"A pillar of our approach to aviation safety is the IATA Operational Safety Audit (IOSA). This is the industry's first global standard for safety audit and it will become a standard for IATA membership," said Bisignani. "Air transport is safe. And we are committed to make it even safer. With 100 audits scheduled in 2005, airlines committing to operate in accordance with IOSA standards are making a clear and positive safety statement."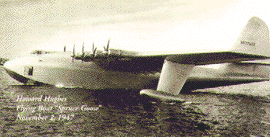 IOSA has won recognition from regulators. At its 35th General Assembly in September 2004, the International Civil Aviation Authority (ICAO) identified the great value of IOSA as a tool to augment and focus the safety oversight activity of States. The U.S. Federal Aviation Administration (FAA) has recognized IOSA as a program that may be used by U.S. carriers to meet their obligation to conduct safety audits of their code share partners. Whereas previously each codeshare required an individual audit, sharing of audit data through the IOSA registry can provide the same quality while eliminating the need for duplicate auditing.
"IATA is not only committed to improving safety, we are investing our resources to help raise the bar industry-wide," said Bisignani. The IOSA Standards manual is available free of charge to all airlines, including those who are not IATA members.
1. Jet aircraft is defined as Western-built jet powered aircraft with a maximum take-off weight of 15,000 kg.
2. A Hull loss is defined as an accident in which an aircraft is substantially damaged and is not subsequently repaired for whatever reason including a financial decision of the owner.
Western-built Jet Traffic, Hull Loss & Passenger Fatality Rates 1995-2004
FAA Approves IATA's Airline Safety Audit Programme
GENEVA: The US Federal Aviation Administration's approval today of the IATA Operational Safety Audit (IOSA) programme "is a valuable step in strengthening global safety standards," said Giovanni Bisignani, IATA Director General and CEO.
"The United States and its aviation partners around the world share a commitment to improving global aviation safety. This new audit accreditation programme is an important step toward achieving a single international set of audit standards that will make flying safer," said FAA Administrator Marion C. Blakey.
Many governments, including the US Department of Transportation, require their flag airlines to audit foreign code-share partners. The FAA's recognition of IOSA [http://www.faa.gov/apa/pr/2004/july04.cfm] permits US carriers to use the programme's accredited audit organisations to comply with the US audit requirement rather than perform an audit themselves.
"IOSA is the world's only airline safety audit programme incorporating globally recognised standards and best practices," Bisignani said. "IOSA is available to all airlines and will bring great benefits by confirming the thoroughness of operational structures and enhancing code-share opportunities."
Bisignani noted that airlines in the US and elsewhere will be spared performing redundant audits of prospective code-share partners provided those partners hold upstanding IOSA audits, which are valid for two years. To make IOSA as accessible as possible to all airlines, IATA is absorbing the programme's operating costs in 2004.
"IOSA creates the first global industry benchmark for safety while removing the inefficiency of repetitive auditing," he said. "Today's announcement is not only an approval but a validation of the joint commitment by FAA and IATA to improving global aviation safety."
Following are highlights of a Q&A on IOSA.
Q: What is the goal of IOSA?
A: To provide a standardized audit programme of the operational management and control systems of an airline that is based on internationally-recognised standards and supported by a rigorous quality assurance process, for the purpose of serving the airline industry in terms of improving worldwide operations and reducing the number of operational audits that are conducted. All airlines (IATA and non-IATA) are welcome to seek an IOSA audit. All IATA member airlines have committed to seek registration as an IOSA Operator by January 1, 2006.
Q: Which operational areas of an airline are audited under the IOSA Programme (i.e. what is the scope of the audit)?
A: IOSA audits the following areas:
· Corporate Organisation & Management
· Flight Operations
· Operational Control/Flight Dispatch
· Aircraft Engineering & Maintenance
· Cabin Operations
· Aircraft Ground Handling
· Cargo Operations
· Operational Security
Q: What are the benefits of IOSA?
A: The audit under IOSA is based on internationally recognized operational standards, and assesses the operational management and control systems of an airline. An airline that has been audited to full conformity with IOSA standards makes a clear positive statement about the integrity of its operations and its ability to manage associated risks.
IOSA &endash; through a system of audit sharing &endash; will reduce the number of operational audits that are conducted throughout the industry. The result will be fewer airline resources dedicated to this function, which in turn means lower costs. IOSA represents operational excellence and for the registered IOSA Operator, there is an enhanced potential for a whole range of shared commercial opportunities (e.g. code-share, wet lease, aircraft leasing, etc).
Q: What is the general structure of the IOSA Programme?
A: To ensure integrity, quality, and oversight of the Programme, these are the principal entities of the IOSA Programme and their basic functions:
· IATA &endash; Developer of the Standards, keeper of the IOSA Registry, Accreditation of Audit Organisations and Endorsed Training Organisations, and ongoing Quality oversight of the IOSA Programme
· Audit Organisations &endash; Accredited by IATA, they conduct the IOSA audits
· Endorsed Training Organisation &endash; Accredited by IATA, they train IOSA Auditors
· IOSA Oversight Committee &endash; Comprised of 25 Airlines, 10 Regulatory Authorities plus Observers, this committee provides oversight of and guidance to the IOSA Programme.
IATA has an internal quality assurance system that will maintain stringent oversight of all functions that make up the IOSA process.
Q: Who conducts the audits under the IOSA Programme?
A: IATA has accredited Audit Organisations (AOs) to conduct audits on its behalf. For a list of accredited AOs, visit: www.iata.org/iosa/accreditation. The AOs engage experienced aviation auditors that have undergone a stringent training and qualification process and have been approved as IOSA Auditors.
Q: What is the Regulatory Authority involvement in IOSA?
A: Certain key regulatory authorities from around the world have been involved in the development of IOSA from the beginning. IATA recognises the necessity of regulatory acceptance to ensure the future success of the IOSA Programme. Regulators see the benefit of IOSA in being able to enhance and extend their regulatory oversight of both domestic and foreign airlines.
The FAA has been involved in IOSA development from the beginning and is supportive. After extensive investigation and verification, FAA has now fully accepted IOSA. Therefore, US airlines may now submit to FAA code-share audit programmes based upon IOSA. This will bring great benefit both to the US airlines and their many commercial airline partners globally.
Current members of the IOSA Oversight Committee include representatives for the regulatory authorities of Australia (CASA), Canada (Transport Canada), China, European Union, France (DGAC), Scandinavia and the United States (FAA). Many other authorities participate as observers.
Q: What is ICAO's position on IOSA?
A: ICAO has been involved with IOSA from the very beginning, is fully supportive and considers IOSA as fully complementary to the ICAO Universal Safety Oversight Audit programme of states.
Q: What is the IOSA Registry?
A: The Registry is a publicly available list of all current IOSA Operators. An Operator is not added to the Registry until all findings identified in the course of an IOSA audit have been satisfactorily closed, and the operator is in conformity with all IOSA standards. The registry is found on the IATA website www.iata.org/iosa/registry Registration is valid for a period of 24 months from the closing meeting. IATA will provide notification for audit renewal for carriers that are on the IOSA Registry.
-IATA-
Contact Information:
Anthony Concil
Director, Corporate Communications
Tel: +41 22 770 29 60
Fax: +41 22 770 26 41
E-Mail: Corpcomms@iata.org