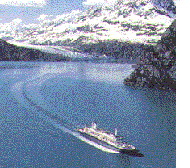 .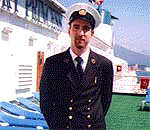 Oceans Blue, Green Blue Meetings and the Blue Tourism Initiative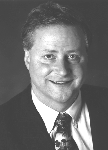 What is Oceans Blue? Oceans Blue Foundation of Vancouver has been awarded a major grant by the William and Flora Hewlett Foundation of California to develop and implement a "Blue Tourism" program to encourage a more environmentally responsible approach to tourism in the Pacific Northwest. The program will address both the role of tourism operators in helping to maintain environmental standards and the integration of the tourism industry with economic and resource planning processes at various levels Government, and is to be developed cooperatively in British Columbia and Washington State.
Oceans Blue Foundation is a Vancouver based environmental charitable organization created in 1996 with the unanimous support of Tourism Vancouver's 32 member Board of Directors. Its mission is to encourage "environmentally responsible tourism in coastal communities through education and awareness" and to encourage respect for the environment within the smart growth of the tourism industry. "Both B.C. and Washington State have successful and rapidly growing tourism industries, and to ensure the future of these industries we must secure the environmental quality on which they're based", said Oceans Blue Foundation Chair Rick Antonson. (continued below)

---
STUBBS ISLAND WHALE WATCHING WINS STARFISH AWARD
Oceans Blue Foundation presents Environmentally Responsible Tourism Award
Vancouver, BC: Stubbs Island Whale Watching of Telegraph Cove, BC is the recipient of the 4th annual Starfish Award for Environmentally Responsible Tourism. The award is sponsored by the environmental charitable organization Oceans Blue Foundation in recognition of a tourism business in BC that makes an outstanding contribution to environmentally responsible business practices.
Stubbs Island Whale Watching was the first in BC to develop guidelines for ethical marine wildlife viewing and supports the research community in numerous ways. Last summer, Stubbs Island Whale Watching was instrumental in the successful relocation and release of the juvenile killer whale, Springer from Puget Sound to her home waters near Telegraph Cove. Stubbs Island Whale Watching impressed this yearís judges with its integrated approach to conservation-based operations and a clear commitment to the local community and marine ecosystem.
Keir Gervais of Tourism Association of Vancouver Island was at the BC Tourism Awards ceremony to receive the award on behalf of Jim Borrowman of Stubbs Island Whale Watching. "Since the mid 1970s my life has been shaped by the ongoing efforts to preserve and protect our precious environment, both above and below the water," Borrowman said. " With this award comes the awareness that we must strive to do even better in the future."
The Starfish Award is determined according to five criteria. Nominees must demonstrate:
Efforts to minimize the negative impact of their business practices on the natural environment;
Economic benefits from their efforts;
Commitment to change in their ongoing and future operational practices to continue to improve their environmental record;
Commitment to their community; and
Overall commitment to conservation of their natural surroundings.
Nancy Chiavario, former Vancouver City Councillor and board director of Oceans Blue Foundation (USA), presented this yearís Starfish Award. ìI am delighted to present the Starfish Award to Stubbs Island Whale Watching,î said Ms. Chiavario. "They are leaders in the tourism industry and embody the mission of Oceans Blue Foundation; to maintain and enhance environmental quality in coastal communities by encouraging best practices among residents and visitors.î
The Award is part of the fourth annual British Columbia Tourism Awards, which took place yesterday at the at the BC Tourism Industry Conference 2003 at the Forster's Convention Centre in Kamloops, BC.
Created in 1996, Oceans Blue Foundation is an environmental charitable organization with the mandate of conserving coastal environments through education and awareness.
For Information:
Coralie Breen, President & CEO Shawna McKinley, Programs Manager
Oceans Blue Foundation Oceans Blue Foundation
T: 604.684.2583, ext. 1 T: 604.684.2583, ext. 4
cbreen@oceansblue.org
sails@oceansblue.org
---
Rick Antonson, continued

"We believe the way to do this is for the tourism industry itself to take a more active role in demonstration the economic importance of environmental quality and participating directly in decision processes which affect it." The grant will apply to a three-year program that will see the development of both industry operating standards and guidelines and government policy proposals that respond to ongoing needs for environmental protection. A major educational component will be developed to generate understanding and support for environmental protection measures in the community, government and the tourism industry itself.


"We believe that tourism can provide a strong economic base for environmental protection. and we're pleased to invest in a program to achieve that", said Michael Fisher, Program Officer of the William and Flora Hewlett Foundation. By developing the "Blue Tourism" concept on a bi-national basis, and engaging the tourism industry in both B.C. and Washington directly in the process, we feel that the program will be successfully in achieving a new perspective on tourism and the environment.

Oceans Blue Foundation Executive Director, Coralie Mackie says the ultimate goal of "Blue Tourism" is to act on the parallel interests of the community and the tourism industry in maintaining a high level of environmental quality for the benefit and enjoyment of residents and visitors alike." By providing operating guidelines for the industry and encouraging the policies needed to ensure that tourism and environmental issues are considered a priority in resource use planning, Blue Tourism will help ensure not only a high quality of environment but the long term sustainability of our most rapidly growing industry"

For further information, contact:
Coralie Mackie
Executive Director
Oceans Blue Foundation
Phone: 604. 684.2523
E-Mail: cmackie@oceansblue.com

or

Rick Antonson
Chair
Oceans Blue Foundation
Phone: 604-631.2888
E-Mail: ricka@tourism-vancouver.org