Myanmar (Burma): The rumor is true.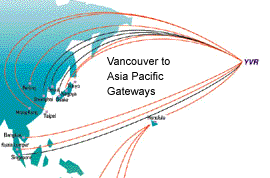 Intrepid Travel are returning to the land of golden light &endash; Myanmar (Burma). The company boycott, effective since May 1999, has been lifted following extensive research and careful consideration of its ramifications.
Given that the vast majority of tourism services, (hotels, transport etc) are now privately owned, Intrepid will be able to use only these local services to ensure that the maximum benefit is derived by those that need it most &endash; the local Burmese people, not the military junta. In addition, Intrepid has decided to donate all profits from our trips through Myanmar to charity until 30 June 2005. We are returning to Myanmar because we feel strongly that we will help the local people and create opportunities for them.
This decision is marked today with the launch of two pre season trips. The 15 day Intrepid Original adventure Myanmar (Burma), departs on 23 August (only $1310) will traverse the Shan Plateau to Kalaw, take to water on the beautiful Inle Lake, explore the evocative city of Mandalay and visit the extraordinary Bagan temple complex. For more information, visit http://www.intrepidtravel.com/DSB
Alternatively, the 21 day Roam Basix adventure, Roam Myanmar, departs 6 September 2003 (for only $1490) explores all this and more. Enjoy a river cruise to Pyay, relax in the seaside town of Mawlamyang, explore the ancient fishing port of Bagu, trek the Inle region, and witness the sacred Golden Rock that defies gravity as it balances on a remote precipice. For more information, visit http://www.intrepidtravel.com/DRB
There is no doubt that every person considering travel to Myanmar should think long and hard about it &endash; there are difficult ethical issues involved and each person will have a different take on their final decision. However Intrepid feels that traveling to this extraordinary land will provide the support and encouragement the locals desperately need. These locals, the people of Myanmar, want to welcome you to their homeland. Now is your chance to experience Myanmar and contribute to the improvement of their lives.
_____________________________________________________________
For more information visit http://www.intrepidtravel.com/D
or please contact
Darrell Wade
Intrepid CEO
darrell@intrepidtravel.com
Tel: +61 3 9473 2639
Fax: +61 3 9419 4426