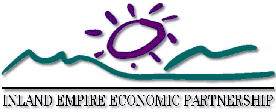 Air Highways to California's Inland Empire
We met the folks from the Inland Empire at the Com-Dex Trade Show in Vancouver, Canada, and were impressed by their program. For that reason we invite you to contact them for further information, The following is an excerpt from material they sent to our Info Desk. From wildlife to nightlife, the Inland Empire has it all. And if you're looking for adventure, look no further. The Inland Empire Tourism Council is pleased to offer this directory of opportunities for fun and adventure in Southern California's Inland Empire: The Inland Empire has a varied landscape of chaparral-covered deserts, mile-high apple ordchards, snow-cap
Economic Partnership Services and Opportunities:
The objective of the Small Business Development Center (SBDC) is to provide free business consulting to small businesses and entrepreneurial training to foster job creation, retention and economic impact to the region's small businesses. The SBDC can provide service to any business that meets the U.S. Small Business Administration criteria as a small business and is a for-profit business. Covering Riverside and San Bernardino County, the SBDC has twenty (20) employees located in five (5) full time offices and seven (7) part-time offices and is the largest SBDC Program in the State. Since 1991 the SBDC has provided consulting services to over 14,000 small business owners and training to over 17,000 small businesses and individuals. In fact, the SBDC has, over the last five (5) year period, retained some 904 jobs, created 1,103 jobs and sponsored some 836 training events. These activities have resulted in an estimated financial impact, over the five (5) year period, of approximately $163,554,577 to the two county areas.
The impacts and the assistance rendered by the SBDC have had a direct benefit and result to the San Bernardino and Riverside County region. This region, commonly called the Inland Empire, is the fastest growing area in the country and a portion of that growth can be attributed to the pro-active efforts of the SBDC.
The SBDC Program's success as an economic development tool stems from its direct work with the largest job and innovation-creating portion of the United States Business world &endash; small businesses. Small businesses generate fifty-one (51) percent of all new jobs, create sixty-eight (68) percent of all new products and develop seventy (70) percent of innovations in the country. Through counseling, training and guiding small businesses, the SBDC keeps alive the climate of economic growth. If you are thinking about expanding or relocating your business &endash; then consider the Inland Empire &endash; it is the place for you!!
Teri Ooms, CEO & President
Inland Empire Economic Partnership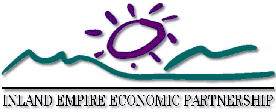 HOME SALES VOLUME
Combined sales of houses and condominiums dropped in Southern California, as buyers continued to grapple with smaller inventories and record prices. According to DataQuick Information Systems, the number of homes sold dropped in Orange, San Diego and Ventura Counties &endash; the regions most expensive housing markets &endash; while sales volumes hit record highs in Riverside and San Bernardino Counties &endash; the regions most affordable markets. Overall Southland housing and condominium sales decline 3.1% from last year.
The report also showed that the median sales price of new and existing homes and condominiums in Southern California reached a record $312,000 up 18.2% from $264,000 from last year. The drop in sales volume was attributed not to a decline in demand but to an overall shortage of homes on the market, coupled with a high rate of mortgage refinancings that is causing delays in escrow closings, brokers said. Typical signs of a softening market such as an increase in foreclosures and a rise in adjustable mortgages rates are not being seen. " Those things are largely absent," said John Karavoll, the DataQuick analyst who compiles the sales data from property records "Nothing points to a slow down yet."
The year over year percentage increases in the median sales price ranged from 15% for Orange County to 22.4% increase for San Bernardino. Riverside increase was 19.3%. All counties posted record sales prices except Orange County, where the median was down $4,000 from the previous month, a decline analysts said reflects a price drop for new homes. The median sales price for houses and condominiums in Orange County was $398,000 in Orange County up from $346,000 a year earlier and $387,000 in Ventura County, compared to $322,000 a year earlier. Riverside County's median price was $241,000 versus $202,000 the year before and San Bernardino's was $186,000 up from $152,000 last year. San Diego's median price was $375,000 compared to $315,000. "Prices may keep climbing but they can't keep climbing at the rate we've been seeing." Said Jim Downing, a real estate agent in San Clemente, "We have already been pushing the limits for months now."
In the Inland Empire, San Bernardino and Riverside Counties, there is a strong supply of new homes and lower prices to attract buyers who are willing to commute, agents said. "Obviously we are the bright spot in terms of what you can get for your money right now," said Janet Camden, an agent for Century 21 in Temecula.
TECHNOLOGY AND ENTERTAINMENT
This month we decided to get into the summer mood and have fun. So we gained a different perspective by focusing on technology as applied to entertainment. We feature two successful companies: Wally's GamePlexT Entertainment Centers and Garner Holt Productions Inc.
Wired Gamez Inc., dba Wally's GamePlexT Entertainment Centers offers a highly energized, "club-like" environment where youth can meet, interact and have fun with their peers in a socially responsible and supervised setting. While at a GamePlex center, customers participate in a wide choice of entertaining and socially interactive in-store multiplayer and single player gaming options. They enjoy the music, videos, refreshing food and beverages, all at an affordable price.
Currently, the "tweens" (12-25 year olds) in most localities across the U.S. feel that they lack a destination or "hangout" for safe and socially responsible entertainment and gaming activities. The majority of this age group don't want to stay at home and most can't or don't want to go to bars. Their house parties are usually broken up, shopping malls close early or kick them out for loitering, and the police generally don't want them hanging out on the streets. Wally's GamePlexT Entertainment Centers provide a unique alternative; a "total immersion" experience that meets the entertainment needs of this market by providing an electrifying gaming environment that is clearly superior to any other competitive venue.
In the last 3-4 years, there has been an increasing interest in the concept of "gaming centers" where friends can gather to play network-based games. While the "gaming center" industry (as exemplified by GamePlex) is still in the introductory stage in the U.S., it is anticipated that it will be moving to the rapid growth stage within the next 3-5 years. Currently much of this industry is filled with small one or two store lifestyle businesses, competing in a localized market. Many of these operators fall under the radar of industry analysts and are thus hard to identify and quantify.
Wally's GamePlexT intends to position their entertainment centers as an expertly branded, highly recognizable chain of entertainment venues appealing to the majority of the retail gaming market. This positioning will be enhanced by the high-tech, highly energized "look and feel" of each GamePlex store; offering target customers socially interactive gaming activities running on the latest state-of-the-art hardware at reasonable prices.
Wally's GameplexT opened their first site in Moreno Valley and recently opened a second site in Palm Desert. Wally's GameplexT is currently raising investment capital to implement their aggressive growth strategies.
Doing what you have dreamed of since the age of 12 is not something many people have the opportunity to do. However, Garner Holt of San Bernardino is able to do just that. As founder and president of Garner Holt Productions Inc., Holt is able to use his creativity and mechanical genius to create "animatronics." What exactly is animatronics? Basically, an animatronic figure is a mechanized robot. It can take the form of a human, animal, mammals, sea-life or birds. It may be preprogrammed or remotely controlled. The animatronic figure may perform a limited range of movements or it can be extremely versatile and the figures are incredibly realistic and life-like.
The company also designs and manufactures Show Action Equipment, Sets and Scenery, Special Effects, and their proprietary electronic Show Control System. It is an amazing process that creates and controls a huge animatronic figure. Although a complicated project could take up to eighteen months, from conception to completion, realistically, many take less than a year to go from the drawing board to a finished product. The process includes, design, sculpting, mold making, welding, machining, wood-working animatronic fabrication, assembly, figure finishing, costuming, painting, and installation of the Show Control System which becomes the "brain" for the figure or show.
Holt visited Disneyland for the first time at the age of 12 and was fascinated with everything he saw. He knew from that point on, that his future was in this industry. Although his parents hoped he would become a veterinarian and had saved money for this career, they knew, over time, that he would pursue his dream. At the age of 14 he built his first haunted house in his backyard and charged people to tour through it. It was a huge success as 400-500 people lined up to see it. The following year, what is now Carousel Mall in San Bernardino, commissioned Holt to build a haunted house for them.
Fresh out of high school, Holt applied to Disney Studio. They recommended that he get a college education. He is self-taught with a combination of CAD and design engineering courses from Valley College. His first big break came in the late 1980's with MGM. He was hired to build animation for the theme park associated with the MGM Grant Hotel and Casino in Las Vegas. He completed the job in record time and on budget.
His company expanded several times to bigger buildings from the garage and now occupies a 50,000 square foot complex in San Bernardino. Garner Holt Productions employs about 40 people who assist with the mechanical design, development of the electronic control systems needed to operate the animatronic figures, structural building of steel and aluminum frames, assembly of the internal cylinders, valves and actuators which create the movements and which will to be covered by a fiberglass or silicone skin. The company designs and builds all of the electronic hardware and software internally.
Garner Holt Productions is credited with building the largest animated character built in the world: a 27-ton "Octopus", named Ursula, for the DisneySeas Tokyo Theme Park. Bob Botts, Chief Financial Officer said, "One of first things I learned when coming to the company was to always say, 'yes, of course, we can build that' when talking with new clients".
And so from electronic gaming to exciting animations, the Inland Empire offers unique technologies to brighten our summer months. Be sure to get out and enjoy them!
On June 1-3, 2003, the Inland Empire Sustainable Communities program joined 168 civic entrepreneurs as well as business, policy advocacy, planning, grassroots, and government organizations - in Sacramento, California for a whirlwind of presentations, discussions, and networking. The Summit provided an opportunity to come together with statewide leaders, elected officials, and others, to assess the critical issues facing the state and to exchange ideas on how better to meet those challenges, whether through regional programs or state policy reforms.
The biggest announcement of the 2003 Summit was the launch of the California Regional Network, a voluntary network that will help to advance on a statewide basis the shared values and principles of the Regional Collaboratives. A new and colorful report, California Regional Network: Regions Working Together for a Better California, outlines the philosophy underlying the Regional Collaborative movement and highlights some of the work being done by each Regional Collaborative. Find the report at <http://www.calregions.org/pdf/crnpub-regionsworking.pdf>http://www.calregions.org/pdf/crnpub-regionsworking.pdf.
This year's Summit had a special policy focus and took place in Sacramento partly so that the leaders of the Regional Collaborative movement could have access to state policy debates and policymakers. Just as important, the policymakers could hear from these innovative civic leaders. With the state's current budget and fiscal crisis the opportunities to make a difference through values-based, problem-solving civic leadership are greater than ever, and more necessary than at any time in recent decades.
For additional information regarding the Inland Empire Sustainable Communities program please contact Jonathan Durfield, Director at 909.890.1090 or <mailto:jdurfield@ieep.com>jdurfield@ieep.com.
TWO COUNTY AREA'S CLOUT WIDENS
Personal income data according to the U.S. Bureau of Economic Analysis show San Bernardino and Riverside counties (the Inland Empire) continuing to grow in regional and national influence. The two county region had a combined had a combined 2001 personal income of $80.9 billion, larger than 21 U.S. states.
Since last year's report, 2001, the two-county region passed Iowa ($79.8 billion) and now leads 20 other states as well. The Inland Empire region trails 29th place Oklahoma ($86.5 billion). The Inland Empire's income rose 5.4%, or $4.2 billion, from 2000. Even allowing for inflation, the gain represents an increase in purchasing power of 2 percent. The region should be somewhere in middle of the rankings said regional economists John Husing. "What's significant about those numbers is that they are a measure of economic power," said Husing. "People know California has a huge economy, and when they start talking about Southern California, the Inland Empire is a significant part of that."
Southern California as a whole would be much higher on the list. Jack Kyser, chief economist of the Los Angeles County Economic Development Corporation, pointed out that Los Angeles County by itself would be the nations ninth most populous state and that the five county region would trail only California and Texas. "When people see that … (San Bernardino and Riverside counties) are the equivalent of the 30th largest state, that gets their attention," he said. "It's important. They're very big, they're still growing and we have not been planning for it in terms of infrastructure and other factors. Numbers like this are a useful reminder."
One area that the two counties still lag behind other Southern California counties is personal per capita income. Riverside County's personal per capita income was up 2.4 percent in 2001 to $21,691, while San Bernardino County's was up 1.4 percent to $22,141. That put the two county region's level at $23,840. A 2 percent jump from 2000. "Those numbers are not that red hot," said Husing. "We've still got to work on them. They're stronger than cities such as Bakersfield ($21,021) and Fresno ($21,463), but they lag behind the other local counties." Orange County at $36,647, San Diego County at $33, 883, Ventura County at $$32,232 and Los Angeles County at $30,360 are all significantly ahead of the Inland Empire, although Husing expects to narrow the gap. "Our education levels are rising, the housing stock is getting better and your seeing more management types move into the area," said Husing. "Things like that help the income level."
Kyser said it's time for the rest of Southern California to start noticing San Bernardino and Riverside counties. "Los Angeles is really a bunch of small towns," he said. "People don't have a very global viewpoint. Their narrow focus is very disturbing, especially on the West Side. We're going to have to think more globally; it's a very important challenge for us."
Reprinted with the permission of the Press Enterprise.
SUCCESS STORY - PHOENIX CONSTRUCTION
The Inland Empire Small Business Development Center (IESBDC) began working with Phoenix Construction and Rose Girard, CEO and founder, in the Spring of 2000. The company wanted to expand their government procurement opportunities and the IESBDC helped with marketing strategies and certifications that would allow the company to reach its goals. From the beginning, Phoenix Construction, named for the mythical bird that rose from its own ashes (in this case, the ashes from the Aerospace Industry), faced serious challenges and stereotypes. Rose immediately learned that raising funds and credit for equipment and materials were hard for single women to secure. Most lenders wanted a husband's backing on loans, and vendors and clients always wanted to speak with "the man in charge". Therefore, when Phoenix Construction Services opened in 1993, it was financed by a $5,000 withdrawal from Rose Girard's retirement account.
The next challenge Phoenix faced was competing for jobs. Rose was denied access to government contracts and was told she could not possibly know what it takes to operate a construction company. The construction industry was clearly a male dominated arena. Because the big jobs were not available, Phoenix Construction started specializing on the odds and ends, or throw away, maintenance construction jobs. Historically these items have been contracted out to other construction entities on a piece meal basis. Usually involving about 50 to 100 feet on either side of the tracks, maintenance to rail thoroughfares includes, among other things, weed removal, bridge repair, drainage repair, retaining wall repair and any other work necessary for the train to operate, not actual track laying, or maintenance of track. Since most railroad contractors only lay or maintain track, they are usually uninterested and unable to do the work associated with railroad maintenance. When these companies were hired for maintenance jobs, they often failed to understand the overall rail system of operation and completed work would be unsatisfactory.
Determined to build her business, Rose recognized and began taking any of the jobs that the other contractors did not want, as long as they would make her a profit. Phoenix began specializing in railroad maintenance. This niche construction industry was largely identified, capitalized and articulated by Phoenix Construction. Rose embraced the variety of jobs available and tried to become an expert in each of these areas. She strategically encouraged her crew to pick up whatever training they needed in order to be multi-skilled, thus developing the ability to bid on multiple jobs for the same company.
Rose worked hard to cut through the red tape that had been standing in the way of getting better contracts. She applied for, and received a $100,000 SBA Loan, despite a bankruptcy after her husband left her. "I will never forget our first SBA Loan", explains Rose, "this is what took us to the next level. We had proven we had what it took to compete in the industry, but needed a little help in getting the upgraded office equipment, constructions equipment and the ability to hire more people. What a day (when we got the loan), there was not a dry eye in the office and I was on cloud nine. All we needed was for someone to believe in us and SBA and did." This financial support, allowed Phoenix to expand, hire more employees and bid on a larger variety of jobs.
Further growth stemmed from IESBDC's assistance with a $766,000 504 SBA Loan and a $100,000 line of credit allowing Phoenix to move into a new building in a Hub Zone. In addition, IESBDC's help with 8a certification provided Phoenix with access to more and larger contracts. "I can remember how happy we were to get a job that was $50,000, that was a big deal," explains Rose. Rose now wins contracts in the $1 million range and hopes to see the company reach $10 million in annual sales before she retires. During the three years the IESBDC has worked with Phoenix, the company has received $8 Million in government contract, created 10 new jobs and retained 30 existing jobs.
Today, Phoenix is a leader in their industry. Because of their work in identifying and capitalizing a niche industry, many jobs put out for bid now require maintenance as part of the contract, along with laying track. Ironically, because Phoenix is one of the few companies able to successfully complete all of the miscellaneous work, they have been awarded larger jobs including laying and maintaining track. It is not unusual for Phoenix to now successfully compete with much larger construction companies and win! Currently, Phoenix provides essential services for agencies such as the Metropolitan Transportation Authority, Southern California Regional Rail Authority (Metrolink), Pacific Pipeline, Pacific Harbor Line and the Alameda Corridor Transportation Team. The Metro Link project alone, which includes bridge change outs from wooden to concrete, represents 400 miles of track.
REAL ESTATE SUCCESSES
Blue Rhino Corporation, a distributor of propane gas tanks, is locating a new facility in Riverside County's Agua Manza Enterprise Zone. The facility will be approximately 15,000 square feet, and is expected to employ 75 new employees. The Inland Empire Economic Partnership (IEEP) assisted with the site search and conducted a number of valuable services for the company.
R & B Wholesale, a distributor of household appliances, has purchased a 71,091 square foot industrial building at 2350 Milliken Ave. in Ontario. The facility will house R & B's corporate headquarters, as well as its distribution operation. The total transaction was valued at an estimated $4.1 million. Ron Walsh and Milo Lipson of Grubb & Ellis represented the seller, MKJ - Milliken Commerce Center of Whittier, in the transaction. Source: Grubb & Ellis
Industrial Production Equipment purchased 30,222 square feet of industrial space at 1700 Industrial Ave. in the City of Norco for approximately $1.6 million. Dick Roby and Janet Valentin of CB Richard Ellis represented the seller. Source: Co-Star.
Alan Morgan Furniture, a distributor, leased 45,519 square feet of space at 9157 Rochester Court in the City of Rancho Cucamonga. Total consideration for the five-year lease was valued at approximately $1.1 million. Scott Ostlund and Barret Woods of Lee & Associates represented the landlord, Van Aken International. Source: Co-Star.
Big State Industrial Supply, a wholesale business, is relocating to a 34,108 square foot industrial building in the Iowa Commerce Center at 1865 Iowa Ave. in the City of Riverside. The sale was valued at approximately $2.1 million. Larry Null and Herrick Johnson of Lee & Associates represented Big State Industrial Supply and the seller, Essex Iowa LLC. Source: Co-Star.
Great West Drilling purchased 12,200 square feet of industrial space at 9431 Resenda Ave. in the City of Fontana. Randy Lockhart and Jeff White of Grubb & Ellis represented Great West Drilling, and the seller, The Morgan 2001 Revocable Trust. Source: Grubb & Ellis.
Heider Engineering Services purchased a 4,330 square foot industrial building at 800 Rochester Ave. in the City of Ontario. Amy McNamara, Milo Lipson, and Ron Walshe of Grubb & Ellis represented the seller, Ontario Gateway, LLC. Milo Lipson and Ron Walsh of Grubb & Ellis represented Heider Engineering Services. Source: Grubb & Ellis.
REGION GETS OWN TRADE COUNCIL
With more than 27,000 square miles of space and a regal nickname, the Inland Empire could be compared to some countries. So it makes sense that Riverside and San Bernardino counties should have their own designation when it comes to foreign trade. Earlier this year, the U.S. Department of commerce acknowledged that promise by creating the Inland Empire District Export Council, whose members were formerly part of the Southern California District Export Council, which serves Los Angeles and Orange counties.
The mission of the council, one of the nearly 60 nationwide, is to help smaller businesses figure how to export their goods and services overseas. District export councils consist primarily of volunteers from the private sector who work with the U.S. Commercial Service's U.S. Export Assistance Centers, of which there are two in the Inland Empire, In Ontario and Indio. "The goal is to make exporting easier for everybody," said council chairman Mark Stanley in a telephone interview. Stanley works for the Palm Springs based MicroCool, which sells misting systems around the world. "There is a mental barrier that people have about picking up a product or service and sending it overseas. We want to remove that fear barrier."
Stanley said it made sense for the Inland Empire District Export Council to spin off its Southern California counterpart for two reasons. "Geographically, this is a huge area. And we also have a different focus out here, which is more on agriculture and manufacturing," he said. Then you add tourism and there is a huge amount of trade. Tourism never used to be regarded as an export but now it is looked at that way."
The council played co-host to a tourism seminar in Palm Springs, aimed at helping hospitality industry based businesses promote themselves overseas. "Service Industry are an intangible," said Cynthia Torres, the Director of the U.S. Commerce Services export assistance center in Indio, in a telephone interview. Torres' office organized the seminar. "They don't have a product where you can feel it, hold it and touch it," she added.
Paul Tambakis, who oversees all eight of the export assistance centers in California, said the tourism program is helping the Commerce Department show people that tourism can be seen as an export from the service perspective. He credited Stanley and Fred Latuperissa, the director of the Ontario export assistance center, for pushing for the Inland Empire trade designation. " The Ontario office has consistently been my best performing office in Southern California in terms of export successes generated per trade specialist," he said in a telephone interview. "And I am pleased with the results that I am seeing in the District Export Council's infancy. Based on the enthusiasm and involvement of its members." Perfect settings for adventure.
The San Bernardino National Forest offers endless opportunities for outdoor fun. Cities rich in heritage offer visitors a glimpse of the Victorian era, while Calico Ghost Town preserves the romance of the Old West. You'll find it all here: from a sunrise flight in a hot-air balloon to a hike along the Pacific Crest Tail; from a quiet ride in a horse-drawn carriage to parachuting from a plane. Where else can you water ski on a quiet lake in the morning and skim down snowy ski runs in the afternoon? The sun-kissed Inland Empire gets it all--great weather, tourist attractions, year-round recreation and prize-winning wines. Adventure is always in season here.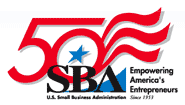 http://www.csz.com/inland/ietc/
Phone (909) 890-1090
I,,...

Inland Climate
VALLEYS Average High Average Low
January 64 36
February 67 39
March 71 39
April 75 40
May 76 42
June 85 50
July 95 56
August 98 57
September 90 51
October 83 47
November 74 40
December 64 36
MOUNTAINS Average High Average Low
January 45 29
February 49 30
March 53 31
April 59 34
May 66 41
June 75 48
July 81 57
August 80 56
September 77 51
October 67 43
November 53 34
December 47 30
DESERTS Average High Average Low
January 58 36
February 62 39
March 66 39
April 72 40
May 81 42 ped mountains and rolling valleys.