Portland: Gateway to Mount Hood, Columbia River Country and the Oregon Coast
by Jerry W. Bird

I fell inlove with Portland, Oregon at first sight, which wasn't hard because I was pumped up with excitement for weeks before we left North Vancouver in my grandfather's Buick. As a normal 12-year old, Jantzen Beach, a popular amusement near the river, blew me away completely. Sad to say, it is no longer a public place. The city's laid back lifestyle and local amenities were another lure, the swimming pools were far ah

ead of anything in Canada at the time. We were hosted by a house full of relatives; American cousins by the dozens, and with some attractive, though slightly older girls included -I thought I was in heaven. For a while I begged my folks to move there, but to no avail.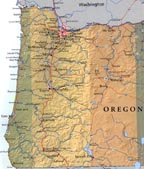 Many years later, we spent a New Years holiday in the area, and one of the things that impressed me was how easy and inexpensive it was to get from downtown to distant points via the light rail transit system. Simple but efficient. Click for full size version of map. Last time I visited Portland, we arrived via Horizon Air from Vancouver, BC, as guests of Oregon Tourism on a media "fam" trip hosted by Susan Bladholm. What we experienced during 5 days in a nine passenger van, was a capsule of what you should do in a week or more. We headed straight east to the Columbia River Gorge, a wonder of the world, where we stayed at the charming Lodge, with roses and chocolates on the pillow of my curtained four poster bed. The sprawling riverside grounds reminded me of an English country scene along the Thames.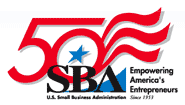 Next morning at breakfast, our waitress recited a poem about Columbia Falls, as she trickled the syrup down on our pancakes from a jug held high above her head. This idyllic spot on the Columbia River is one of the most popular wind sailing locations in the west. More recently, organizers have launched some exciting river cruises along the Columbia from Portland. Heading for Mount Hood, our next stop of note was Timberline, a mountain village built by order of President Roosevelt as a make work project in the 1930s depression era. Like most things in Oregon, it was a class attraction.
Back in Portland, Susan chose the Benson Hotel as our accommodation of record, and a wise choice it was. I will be proud to recommend the Benson to any of my clients. Powell's bookstore is a main downtown attraction. You can't begin to imagine its size and variety of titles available. Another great thing about Portland besides its many micro breweries, great gardens and clean streets, is as I said, the light rail rapid transit system, which takes you far into the country side with the greatest of ease.
On the way to the rugged Oregon Coast, we passed through Wine Country and stopped for a pleasant stay and tasting at Tilamook Creek Winery. After 7 years, they still send me mail, which proves how they value potential tourism contacts. One of these days it will pay off for them in spades, as we expand our Travel Club program. We enjoyed two days on the coast at Cannon Beach, with its great scenery, laid back atmosphere and super seafood. I would love to relive the entire trip all over again, only in slow motion this time." Editor
Muguette Goufrani on food and wine
We salute Portland's James Beard, "Father of American Cooking." One of Portland's favorite sons makes gastronomic history.


Basic details from the Portland CVB
The major air hub for the Portland area and southwest Washington is the Portland International Airport, located next to the Columbia River in northeast Portland. The airport is currently undergoing expansion. All major air carriers serving the northwest connect here. For nearby accommodations, check East Portland and PDX Airport Lodging.
The views of the Cascade mountains to the east are fabulous, most notably Mount Hood which provides year round recreational activities from Skiing to hiking. The city is divided by the Willamette River and provides many opportunities for water activities.
Portland boasts a mild climate with summer temperatures rarely over 80 degrees and winter temperatures rarely below 40 degree. Spring comes early and fall comes late, and the gentle rains keep the area clean and lush.
Accommodations in Portland are generally divided into three areas: Central Portland Lodging, North Portland Lodging and East Portland and PDX Airport Lodging. Visitors and residents alike can enjoy dining at Portland Dining Establishments and shopping at the many Portland Area Retail Shopping.
---
Enjoy personal walking tours in
Eugene, Oregon, USA through:
Old cemeteries, complete with ghost stories!
Historic neighborhoods of Western Pioneers.
University of Oregon campus
Backpack trips for women and/or men
Step-on guide for covered bridges tour
Guided mountain hikes or walks through old-growth forests.
Visit our web site http://www.walk-with-me.com/tours/tours.htm
Tyler Burgess
Walk With Me
795 Willamette St., #305
Eugene, OR 97401, (541) 684-4951

.....More airport Information and tourism contacts.