Air Highway Supermaps provided a visual link from the World's Air Gateways to Roads, Railways and Waterways
* Currently out of print. Information mainained by volunteers online.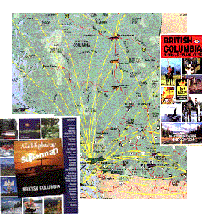 Our original Supermap, produced for Avis and Best Western in the early 90s, were in high demand immediately, with up to 150,000 produced per edition. In 1997, to salute Open Skies and a far reaching National Airports Policy, over 30 regional gateway airports in Western Canada were featured on the Supermap. All airports in the network distributed Air Highways, with supervision by the Airport Manager. For example, Helijet Airways placed copies in a rack at their boarding areas in Vancouver, Victoria and Seattle.
This unique airline serves an elite group, mainly government and corporate executives. An additional 10,000 copies were purchased by Transport Canada and supplied to key contacts in aviation, trade and transportation worldwide. There have been many other success stories, proving that it was an idea whose time had come. And the format has evolved to serve new needs, such as our "Web Finders" feature.
During our travels, we've seen the Supermaps in executive lounges, posted in aircraft hangars, used as blowups at travel and air shows, stacked on airline counters, at sea plane bases, in flight - you name it. We personally took copies to Florida, Europe and Africa and they were always popular.
Airport Listings: Information is currently being updated. If your airport management has not received an update form, please fax 604-681-6595.

Link your airport, airline or connecting transportation services
to this web site. All we ask is that you provide a reciprocal link.Fax 604-681-6595. Send for Free Sample Map
\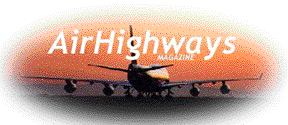 Please send details on a Supermap for our region
About Avis

Avis Rent A Car System, Inc. and its subsidiaries operate the world's second largest general-use car rental brand, providing business and leisure customers with a wide range of services at nearly 1,900 locations in Canada, the United States, Australia, New Zealand and the Latin American / Caribbean region. Avis is one of the world's top brands for customer loyalty, ranking as the number one car rental company in the 2005 Brand Keys® Customer Loyalty Index. The company is part of Cendant Car Rental Group, a wholly-owned subsidiary of Cendant Corporation (NYSE: CD), a diversified global provider of business and consumer services primarily within the real estate and travel sectors. For more information visit www.avis.ca or www.cendant.com/media.

Story to come.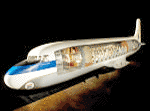 Smithsonian's National Air and Space Museum "America by Air"

NEWS
Airlines of the World
Aircraft Companies
World of Aviation
Airshows
Air Cargo
Adventures in Travel
Air & Marine Tourism
More Story Links