Mar 14, 2017
The fifth annual World ATM Congress concluded Thursday, 9 March. As the world's largest air traffic management (ATM) exhibition, the Congress attracted a record-breaking 7,757 registrants and 230 exhibitors from 131 countries.
Íñigo de la Serna Hernáiz, Spain's Minister of Public Works and Transport, opened the three-day Congress and the keynote speakers were Violeta Bulc, EU Commissioner for Transport and Willie Walsh, Chief Executive Officer of IAG and Chair of the Board of Governors of the International Air Transport Association (IATA). The conference explored how best to 'create the right culture' to facilitate desired change resulting from new technologies, new entrants to airspace such as drones, competition, and pressure to improve performance. Several events took place, including the European Commission's Single European Sky Awards and the IHS Jane's ATC Awards.

Five theatres featured over 120 hours of education, including panel discussions, technical presentations, and product demonstrations and launches, from nearly 100 leading aviation professionals from industry, government, labour, and educational institutions.
"World ATM Congress continues to grow and expand its reach," said ATCA President and CEO Peter F. Dumont. "The event provides attendees with the inside information they need to safeguard the airspace, grow their businesses, and advance their careers. World ATM Congress brings together governments, industry, academia, and frontline users from across the world, all with the aim to enhance and improve the safety and efficiency of the global airspace. As the aviation industry continues to modernise, World ATM Congress has become fertile ground for the conversation and technologies that will shape aviation for years to come."
CANSO Director General Jeff Poole said, "World ATM Congress is produced by the industry for the industry and importantly, meets the needs of the industry. This year, the content was richer than ever in every respect. The event is driven by the exhibitors, speakers, and visitors and we work hard to satisfy their requirements. It is also where the most senior aviation leaders and other important stakeholders come speak to the entire ATM community in one place and discuss their expectations and requirements. World ATM Congress will continue to listen to the needs of the industry and its stakeholders and reflect them as it develops the event in the years to come."
World ATM Congress is operated by the Civil Air Navigation Services Organisation (CANSO) in partnership with the Air Traffic Control Association (ATCA), with support from platinum sponsors Boeing, Indra, Leonardo, and Thales. World ATM Congress will reconvene 6-8 March 2018.
SkyTeam Member Airlines
The SkyTeam Alliance network has nearly 16,323 daily flights, with 1,052 destinations in 177 countries awaiting your arrival. Our 20 SkyTeam member airlines make it possible for you to travel the world in a better way. Whether making a personal journey or doing global business, you'll enjoy more flexibility, convenience and choices along your journey with SkyTeam. We're working together so we can focus more on caring about you.
Our world-class airline alliance members cover almost every corner of the globe, and are the biggest airline alliance in Greater China. Discover the benefits of flying with our member airlines, including access to exclusive lounges and our frequent flyer program today, and get to know us.
Click below to learn more about the member airlines that make up the SkyTeam Alliance network.
SkyTeam Airlines
The airlines in our vast worldwide network span the globe, from the East to the West. SkyTeam airline members include Aeroflot, Aerolineas Argentinas, AeroMexico, Air Europa, Air France, Alitalia, China Airlines, China Eastern, China Southern, Czech Airlines, Delta, Garuda Indonesia, Kenya Airways, KLM, Korean Air, Middle Eastern Airlines, Saudia, Tarom, Vietnam Airlines and Xiamen Airlines. Find out more about each member airline at SkyTeam today.




















Jan 21, 2015

LUTON, England - OAG, the market leader in flight schedules and related analytics, is strengthening its position at the forefront of the expanding market for real-time flight status information with the acquisition of leading Boston-based real-time flight information solutions provider FlightView Inc.
FlightView's products help aviation and travel professionals achieve superior customer service, operational efficiencies, and have attracted strong brand loyalty with easy to use real-time information. FlightView brings more than 600 B2B customers from the travel, technology and general aviation sectors. In addition, FlightView's smart phone apps have been downloaded more than 3 million times, its website has over 1 million monthly unique users and it responds to over 300m flight status requests every month.
Phil Callow, chief executive of OAG, says: "Real-time flight status information is increasingly important to a wide range of customers. From airlines, airports and online travel businesses to fuelling companies, this data is key to enhancing passenger experience, driving operational efficiencies and traveller-centric services these companies now are eager to pursue.
"OAG has 80 years of expertise in flight data and aggregation, with a flight status database now holding nearly 10 years of historic data. The acquisition of FlightView, with its highly complementary customer base and strengths in the US market, propels us to a leadership position internationally, with unquestionably the most comprehensive combination of flight status and schedules data. The strengthening of our capabilities further consolidates OAG's role as the trusted single source for high-quality aviation intelligence products and services."
Mike Benjamin, chief executive of FlightView, commented: "We are excited to join the OAG team and become part of their worldwide reach in leading schedules and analytics solutions. The combination of our two businesses will enable us to better service existing and new customers alike as demand for accurate and timely data increases".
With the world's most comprehensive and definitive schedules database of more than 900 airlines, including 113 low-cost carriers, and 4,000 airports, OAG processes more than 21 million flight status updates every month, equivalent to 715,000 each day.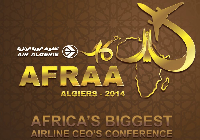 AFRAA TO HOLD ITS 46TH ANNUAL GENERAL ASSEMBLY IN ALGIERS - ALGERIA
The African Airlines Association (AFRAA) is pleased to announce that it will hold its 46th Annual General Assembly (AGA) and African Air Transport Summit at the Hilton Hotel, Algiers – Algeria from 09-11 November 2014 under the theme: "Winning Together through Innovation and Collaboration"
Air Algerie is the proud host of the 46th AFRAA AGA, this being the third time for the airline to host the event. More details about the AGA will be availed by the Secretariat soon, mark your diaries and endeavour to attend this important industry event.
Senegal: Dubai to host Aviation Africa 2015
Dakar, Senegal (PANA) – A two-day summit, which will focus on strategies, opportunities and challenges affecting the aviation industry in Africa, and dubbed ''Aviation Africa 2015'', will be held in Dubai, UAE , between 10-11 May, 2015, organisers announced Tuesday.

In a statement, obtained by PANA, the organisers said NEXUS from Saudi Arabia and Wyvern Consulting from USA have joined up with the event to become main sponsors.

''The link with these two companies is a perfect fit for the Aviation Africa event, which has launched to address the growth opportunities in the African continent for the aviation industry,'' the statement noted.

According to the statement, the two-day Summit will focus on strategies, opportunities and the challenges affecting the industry and a key focus area will be the safety challenges in Africa.

NEXUS provides Flight Operations and Support with a massive commitment to safety.

It was launched in 2010 and is based in Jeddah, Saudi Arabia. It is said to have opened a regional office in Rwanda and already identified the opportunities the region can offer.

Meanwhile, Wyvern Consulting is a U.S. company providing safety intelligence data and onsite risk assessments to business and private aviation communities for over 20 years.

NEXUS is said to be Wyvern Consulting's international partner covering the Middle East, Asia and Africa regions.

"We are delighted to welcome Nexus and Wyvern Consulting to the Aviation Africa 2015 event. I recently visited Nexus at their head office in Jeddah and was very impressed with their level of service across the business aviation sector and their level of commitment to safety, security and people,'' Alan Peaford, Managing Director of Aerocomm Ltd, responsible for creating the Summit's two-day programme, remarked.

''We will be covering all these topics in our Summit programme and it is companies like Nexus and Wyvern that will be important contributors to the Summit discussions," he added.
PANA MLJ/VAO 2Sept2014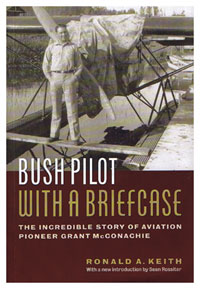 Bush Pilot With A Briefcase

Grant MacConachie, the Edmonton aviator who founded Canadian Pacific Airlines and established an Air Highway to the Orient is one of my heroes and has been for years, long before I read the book about him. We were good friends with his PR man, Leo McKinnon, who told us many stories about this famous aviator that didn't get into print. For the complete story of his remarkable achievements read "Bush pilot with a briefcase."
NAFTA's Northern Gateway is a magnet for tourism
Edmonton's aviators and bush pilots were famous for opening up Canada's north, and the city played a prominent role during World War II. With high frequency year-round service by both major Canadian Airlines to London-Heathrow, the world's most international airport, Edmonton is very well-positioned. It has the best all weather airport in Canada, being closed four hours total in the past ten years. At the crossroads of Canada's Yellowhead Highway, and the main route to Alaska, Circle Tour development is flourishing to Jasper National Park returning via the Columbia Ice-fields Parkway and Banff-Lake Louise.. More->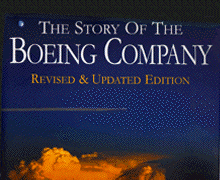 British Columbia Aviation Council
Annual Aviation Conference
For more info: (link to URL www.bcaviation.org)
BC Aviation Council
British Columbia Aviation Council:
4360 Agar Drive, Richmond, B.C. V7B 1A3
Phone: (604) 278-9330
Fax: (604) 278-8210
E-mail: bcac@telus.net
President and CEO: Andrew Huige
Administration
Armaine Neale, Executive Assistant
Donna Farquhar, Events Manager
Tel direct - (604) 882-1261;
E-mail: dfarquhar.bcac@telus.net
About the BCAC: Formed in 1938, the British Columbia Aviation Council has promoted and developed aviation in the province for 60 years. BCAC provides a voice for aviators and the public they serve, and has established a broad-based organization to encourage growth and change in the field. The BCAC's organization includes an elected Board of Directors, Regional Directors, and a Chairperson supported by the President & CEO, and office staff. Membership categories include individuals, municipalities, associations and corporations.
Aviation issues are addressed within the committee structure of the Council, focusing on sectors and functions such as Air Facilities, Airports, Air Safety, Air Tourism, Aerospace Industries, Cable Crossing Markers, Conferences and Symposiums, General Aviation and Vancouver International Airport. The Council often presents committee recommendations to various levels of Government within the aviation community.
During its history, the Council has been instrumental in many developments. For example, among many achievements in recent years, the BC Aviation Council has:
Assembled and updated the BC Air Facilities Map for promotion of recreational flying.
Sponsored Air Safety seminars.
Published a newsletter for the membership.
Participated in the Canadian Airspace Review process.
Advocated the transfer of all federal airports to local control by communities of BC.
The BCAC recognizes that its effectiveness in promoting aviation development is directly related to the breadth of interests it represents. While national associations represent specific interests within aviation, BCAC strives to represent all interests within the Province of British Columbia. To that end, aviation associations that were independent in the past, such as the Vancouver, Airport Business Association (VABA), have now become part of the Council. In addition, other associations, such as the Vancouver Board of Trade, Richmond Chamber of Commerce, and the Pacific Aircraft Maintenance Engineers Association, are also members.
British Columbia Aviation Council:
4360 Agar Drive, Richmond, B.C. V7B 1A3.
Phone: (604) 278-9330 , Fax: (604) 278-8210
E-mail: bcac@telus.net
http://www.bcaviation.org/

International Northwest Aviation Council: Aviation Without Borders...
North America's premiere Aviation Council (INAC) adopted the above theme at the 61st Annual Convention of the British Columbia Aviation Council. INAC offers a forum for all aviation organizations and governments to present a united front on aviation issues affecting you. INAC works in close liaison with Provincial, State and Territorial Aviation organizations and councils.
Alaska / Alberta / British Columbia / Colorado / Idaho / Manitoba/ Montana / North Dakota / Oregon / Saskatchewan / Washington / Wyoming / Yukon / NWT
Originally formed under the name Northwest Aviation Planing Council, the organization grew to encompass committees and members working on every facet of aviation. By 1936, the Council had become a dedicated group to further aviation on every level. Membership spread to all of the Northwest States and then to Western Canada. President: Curtis Grad, Abbotsford Airport, (604) 855-1001, fax (604) 855-1066.
The Council was instrumental in gaining recognition and acceptance of State departments of aviation in the formation and growth of the CAA (FAA). It encouraged the birth of the British Columbia Aviation Council and the Alberta Aviation Council. The fine work carried out by these groups can, to some extent, be considered a result of the pioneer International Council- INAC. To foster and promote the development of civil aviation in Canada and the United States. • To encourage the development of airports, improve navigational aids and safety installation within the Provinces, States and Territories.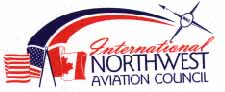 • To maintain a cooperative liaison with Federal , Provincial, State and Territorial governments in all matters affecting Aviation in Canada and the United States.
• To develop alliances among aviation organizations. to energetically promote the simplification of air regulation.
• To support aviation education thorough scholarship programs.
• To provide a voice for regional, local and small airports in:
Airport Development/ Airport Management / Airline Services
Border crossings/ Bilateral Agreements/ Aviation safety/ Navigation Aids Scholastic Support/ Flying clubs/ Aviation Consultants Business Flying
Fixed Base Operations/ Legal Aspects of Aviation/ Military Liaison
Federal, Provincial, State & Territorial Aviation Concerns
Aviation Alliances / Weather Reporting
PO Box 5178
Helena, MT 59604
E-Mail: inac@goinac.com
Website: http://www.inac@goinac.com