The Bay Area Travel Show
February 28, 29, Santa Clara Convention Center
Santa Clara, California

Samta Clara is central to one of America's major market areas: San Francisco - San Jose and the Silicon Valley, California
Over 6,000 travel-motivated consumers are expected to attend from the affluent San Francisco Bay Area. In addition, up to 300 travel agents are expected to attend. Travel agents will be invited to attend the show free of charge. Special travel agent hours have been set aside on Saturday between 9:00 - 11:00 am. However, travel agents are welcome to attend the show at any time. A series of travel seminars highlighting the hottest topics and designed to attract the right audience will be presented during the show.

Location: The Santa Clara Convention Center is ideally located in the heart of Silicon Valley, the most affluent part of the Bay Area. Santa Clara is convenient to the entire Bay Area including San Jose, San Francisco and Oakland. And best of all this facility offers free parking.
Advertising/Marketing: The Bay Area marketplace will be blanketed with a comprehensive media campaign designed to attract travel-minded consumers and travel agents. The show is sponsored by the San Jose Mercury News. Extensive coverage by the show sponsor will help ensure a large audience. In addition there will be coverage in
Daily Newspapers
Trade Associations
Online Advertising
Targeted Direct Mail
Radio
Local Consumer & Trade Magazines
Broadcast Email
Partial List of Exhibitor Catagories:
Hotel and Resort Properties
Bed & Breakfast
International Destinations
Tour Operators
Visitor & Convention Bureaus
Airlines
Online Travel Services
Adventure Tours
Consumer Travel Products
Spas
Cruise Lines
Local, California & Western US Destinations
Show Specials
Travel Agencies
Travel Industry Shows
4615 First Street, Suite 230
Pleasanton, CA 94566
Ph: (925) 249-2233
Fax: (925) 931-0428
http://www.bayareatravelshow.com/
info@travelindustryshows.co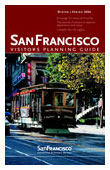 Key Links
San Francisco Visitors Bureau . http://www.sfvisitor.org/

California Office of Tourism . www.gocalif.ca.gov

Bay Area World Trade Center / BayTrade
www.tradeport.org.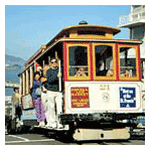 Black Chamber of Commerce of Santa Clara County
www.netusa.com/sccbcc/.
California Council for International Trade . www.ccit.net
California Trade and Commerce Agency:
Office of Export Development: www.commerce.ca.gov
Greater Oakland International Trade Center: www.tradeport.org
San Francisco Chamber of Commerce, International Department:
www.sfchamber.com/trade/trade.htm
San Francisco Chronicle Daily Newspaper: http://www.sfgate.com/chronicle/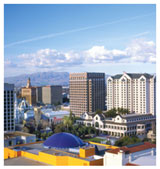 San Jose Chamber of Commerce: http://www.sjchamber.com/
San Rafael Chamber of Commerce: http://www.sanrafael.org/
US Chamber of Commerce: http://www.uschamber.org/default.htm
Oakland Chamber of Commerce: http://www.oaklandchamber.com/
Silicon Valley Chamber of Commerce