Air Gateways and Roads to Adventure includes great hotel experiences
by Jerry W. Bird



With our third major North American highway profile underway and a series on Great Meeting Places in the works, it is natural that we are anxious to recognize outstanding hotels as destinations and stopovers en route. Whether your hotel is adjacent to a gateway airport, or in a remote resort area, please send us news releases such as the following. Many of these items will be included in our printed magazine which targets the Meetings and Incentives segment of the Travel Tourism Hospitality Industry.
Tennessee: American Automobile Association Honors the Hermitage Hotel With its Coveted Five Diamond Award
Historic hotel becomes only property in Tennessee, as well as five contiguous states, to hold distinguished rating
NASHVILLE, Tenn.: Only nine months after reopening its historic doors following an $18 million restoration project, The Hermitage Hotel has today received the coveted American Automobile Association's Five Diamond Award for 2004, making it the only hotel in Tennessee to hold the distinction. It's the first time a Tennessee hotel has achieved AAA's Five Diamond Award since 1985, when the Spence Manor Executive Hotel in Nashville held the rating. There are no AAA Five Diamond-rated hotels in five of Tennessee's contiguous states - Kentucky, Mississippi, Alabama, Missouri and Arkansas - or he nearby states of Indiana, Iowa and Kansas. Previously, the closest city to Nashville with a AAA Five Diamond-rated hotel was Atlanta. "We are very proud to receive this rating in such a short space of time,"says Prem Devadas, the hotel's managing partner. "It's a tremendous credit to our staff and to Greg Sligh, the general manager, who are working hard to make
The Hermitage one of the finest hotels in the world." The Hermitage Hotel opened in 1910 after being commissioned by 250 Nashville residents. It is on the National Register of Historic Places. It reopened on Valentine's Day this year after a 10-month renovation, which saw its grand public spaces completely restored, the creation of 123 guest rooms and suites, and the implementation of many guest services and amenities new to Nashville. Since announcing The Hermitage's renovation plans in 2002, the hotel's owner - Historic Hotels Nashville, LLC - has expressed a desire to achieve the lodging industry's highest ratings, especially the AAA Five Diamond Award. According to AAA, only 73 hotels will hold the Five Diamond distinction for 2004. While the award is extremely rare, it is even more unusual for hotels to attain the rating within the first year of operation - whether a new property or a renovated one. Prior to closing for renovations in April 2002, The Hermitage Hotel held only a AAA Three Diamond rating. "As all who have been there expected, our historic Hermitage Hotel has delivered on its promise to become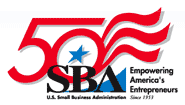 recognized as a truly world-class property," says Nashville Mayor Bill Purcell. "This award is great news for the hotel and great news for Nashville, further adding to the luster of our hospitality community and our reputation as a leading destination city. "The Hermitage's sister property, The Jefferson Hotel in Richmond, VA, has retained its AAA Five Diamond rating for the 10th consecutive year. The Jefferson is one of only 25 hotels in North America to simultaneously hold both AAA's Five Diamond rating and the much-coveted Mobil Five Star rating.
The Hermitage Hotel
231 Sixth Avenue North, Nashville, TN 37219
(888) 888-9414