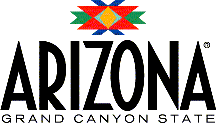 Tuscon's Park Place is a "Santastic" Experience

Tucson, Arizona . Park Place unveils a new one-of-a-kind holiday experience that will make adults reminisce of their childhood and children burst with excitement. This innovative experience, Santastic™, takes visitors on a magical journey through interactive components guaranteed to awaken every sense. The Santastic experience debuts at Park Place on Thursday, November 15th at 11am and continues through December 24th. Upon entering the world of Santastic, families are enticed by captivating features such as:
• Santa's mailbox, where once opened, a blast of peppermint-scented snow helps zip letters directly to the North Pole.
• Energized Santa's helpers who escort families through a winding, scent-filled road of the exhibit.
• A very accurate Naughty or Nice meter &endash; just pull the lever and await your fate.
• The big man himself, Santa Claus, who diligently listens to everyone's holiday wishes &endash; and delights crowds with a few magical surprises up his sleeve.
Throughout the Santastic journey, shoppers listen to original holiday music, experience brilliant snow and light shows and are cheered on by Santa's helpers every magical step of the way. In addition, each family receives a photo card at the start of their experience that captures every spontaneous smile, giggle and reaction.
"Santastic is a celebration of Santa Claus and the magic he invokes in the hearts, minds and dreams of children and their families," said Doug Johnson, director of strategic partnerships and member of the experience team at General Growth Properties, Inc. "Our hope is that families embrace the invitation to prepare, participate and experience Santastic, as we customize each step and present a place that both they and Santa Claus deserve."
Santa Believes in Me
Consumers also can experience a part of Santastic by visiting www.santabelievesinme.com. The Web site includes an overview of Santastic, photos and video of the experience, mall locations and hours of operation. In addition, families are encouraged to visit the site to complete and print the "Letters to Santa" form to place directly in Santa's mailbox located at the Santastic exhibit.
Park Place is recognized as one of America's Premier Shopping Places, the nation's larget collection of tourism-oriented shopping and dining destinations located throughout the U.S.A. For a complete listing of America's Premier Shopping Places and special offers for travelers, please visit www.AmericasShoppingPlaces.com .
Park Place is owned and/or managed by General Growth Properties, Inc., the second largest U.S.-based publicly traded real estate investment trust (REIT) based upon market capitalization. General Growth has ownership interests in or management responsibility for a portfolio of approximately 200 regional shopping malls in 45 states, as well as ownership and management interest in shopping centers in Brazil and Turkey and ownership interests in master-planned community developments and commercial office centers in the U.S. The Company's portfolio totals approximately 200 million square feet and includes more than 24,000 retail stores. General Growth Properties, Inc. is listed on the New York Stock Exchange under the symbol GGP. For more information, please visit http://www.ggp.com
Media Contact
Kathy Anderson
602/678-1007
aztm@aol.com or Tami Ivy tami.ivy@ggp.com
WHAT'S NEW IN ARIZONA? HOTELS, ENHANCED RESORTS AND UNIQUE PACKAGES
There has never been a better time to escape to Arizona for a relaxing Southwest vacation. New and upgraded accommodations, combined with unique programs and packages, confirm what many Canadians have known for years &endash; Arizona is the place to be pampered! Below are some of the latest developments in the Greater Phoenix area:
Scottsdale is Home to the First JAMES Hotel
The JAMES Hote, Scottsdale, formerly the Old Town Hotel & Conference Center had a soft opening January 20 and the official opening is slated for sometime in February. New owner, New York restaurateur Stephen Hanson, is turning the property back into a trendy destination for hip young travelers seeking luxury, style and an active nightlife. The 200-room urban resort will fuse modern American comfort and style with state-of-the-art technology. Amenities will include wireless Internet, curbside check-in, plasma screen TVs in each room, meeting and event space, two pools and a spa. The resort's signature restaurant, Fiamma, will feature Italian cuisine and an 1,827 square foot patio facing the Scottsdale Mall. And, to stay attractive to the budget-minded traveller, the hotel plans to keep peak-season rates under $300.
Tempe Mission Palms Undergoes a US$3 Million Renovation
The Tempe Mission Palms, located in the heart of Downtown Tempe, recently completed a $3 million renovation of their lobby, all 303 guest rooms and the guest corridors. The rooms were redone from the walls to the floor, including all soft and hard goods. High-speed Internet access and ergonomic desk chairs were added to all rooms, along with improved bath amenities and new bedding and duvet covers. The rooms were designed to have a more residential feel and to cater to the needs of business travelers. The colors used represent the brilliant hues of the desert, in a non-traditional way.
The Phoenician Caters to Growing Male Spa-Going Segment
From the stressed-out executive to the amateur athlete, more and more men are experiencing the relaxing and rejuvenating effects of the Spa. To better fulfill the need of this growing market segment, the Centre for Well-Being at The Phoenician has introduced a new line of treatments geared specifically towards men. The typical male spa-goer books a Swedish, therapeutic, holistic or lymphatic massage, and the award-winning spa has now added Acussage, Table Thai, Sports Massages, Sport Yoga, Facials, and Men's Wellness to the list of "men only" treatments. For more information and spa appointments, call the Centre for Well-Being at 480-423-2452 or visit http://www.thephoenician.com
Pampered Pets Get the Royal Treatment at The Fairmont Scottsdale Princess
The Fairmont Scottsdale Princess expanded its premier luxury services to a new client base &endash; dogs! 'Paws On Board,' the resort's new package for man's furry four-legged friends, gives pets the royal treatment. Upon check-in, pets receive a welcoming dog tag and biscuit treat and stay in a specially designated pet room that comes complete with a "purr-fect" gift set featuring warm doggy blankets, water and food bowls, pet toys and treats. Pets also receive a turn-down treat before bedtime. Owners are given an information guide on nearby walking paths, parks and grassy areas suitable for their pets, and are provided with "Scoopies" pick-up bags to ensure proper doggie etiquette. Dog sitting, walking and grooming services are also available. For more information or to make reservations, call (800) 344-4758 or (480) 585-4848. .
To obtain more information or brochures on the excitement Arizona has to offer year-round, travel trade and media may contact the Arizona Office of Tourism (Canada) at 55 Town Centre Court, Suite 642, Toronto, Ontario M1P 4X4, tel: (416) 861-1240; fax (416) 861-1108, or email: <mailto:azinfo@travelmarketingexperts.com>azinfo@travelmarketingexperts.com. Additional media information can be found at pressroom.arizonaguide.com. Consumers may call toll-free at 1-866-275-5843 or visit